Certificate IV in Business Administration
Business Services Training Package BSB
Online, Distance Education

The Australian College of Professionals conducts online training program for people to complete the training required to obtain a BSB40515 Certificate IV in Business Administration.

The Certificate IV in Business Administration courses is developed and delivered by current industry professionals and solicitors. This means that students are able to benefit from the analysis of real cases and scenarios and receive the most up to date knowledge of legislation and industry best practices.
This qualification reflects the role of individuals who use well-developed administrative skills and a broad knowledge base in a wide variety of administrative contexts. They apply solutions to a defined range of unpredictable problems and analyse and evaluate information from a variety of sources. They may provide leadership and guidance to others with some limited responsibility for the output of others.
There are ten Units of Competency required to obtain the necessary skill set to obtain the BSB40515 – Certificate IV in Business Administration qualification. These Units of Competency are:
BSBFIA401        Prepare financial reports
BSBADM405     Organise meetings
BSBADM406     Organise business travel
BSBITU402        Develop and use complex spreadsheets
BSBWRT401      Write complex documents
BSBCUS401       Co-ordinate implementation of customer service strategies
BSBCMM401     Make a presentation
BSBMKG414      Undertake marketing activities
BSBWHS401      Implement and monitor WHS policies, procedures and programs to meet legislative requirements
BSBRSK401       Identify risk and apply risk
This qualification will assist you in making an application for positions such as:
Accounts supervisor
Executive personal assistant
Office administrator
Project assistant
Looking at reducing your course fee even further?  And why wouldn't you
The College is an approved provider of government subsidised training programs, and as such as the ability to offer training programs in selected qualifications in NSW through a government-funded program, known as "Smart and Skilled".
To start the eligibility process for government-funding, visit our Smart & Skilled page and complete the Enrolment Form. This is simply a "tentative enrolment" and does not bind you to a formal enrolment. It provides the information that ACOP requires to check your eligibility for government funding.
Where to next…
Looking to further your career? Then the next step for you may be the Diploma of Leadership and Management.
Frequently Asked Questions (FAQs)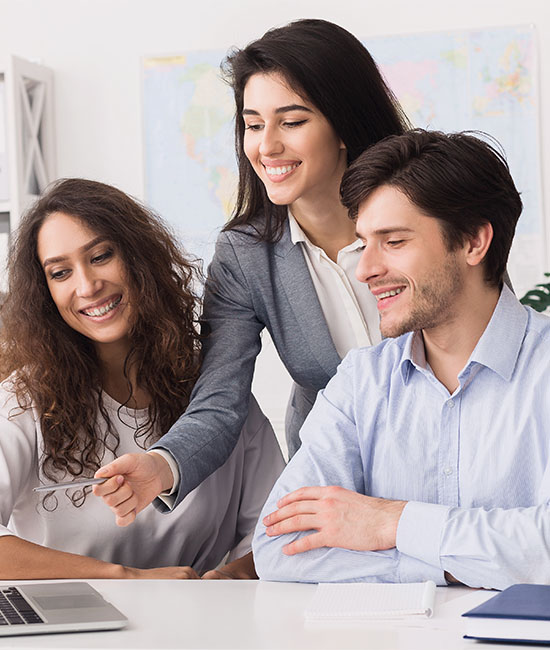 "I completed my Certificate IV in Business Admin with ACOP and really enjoyed the course. It was easy to operate the online system and trainers are very helpful.  After completing my course, I even managed to get full-time employment! Looking forward to moving on to my Diploma of Leadership and Management next " 
Chung Ming Hao
"I have been sending my new employees to the Australian College of Professionals for years. The business admin course is a fantastic stepping stone to further their skills. The traineeship program is run very smoothly and highly beneficial for both employee and employer. Can't recommend ACOP any higher than I already do. Rosy and her team should be extremely proud of the business they run"
Meredith Watt
"A great, comprehensive course to help develop those everyday office skills. The staff were super friendly and always efficient. I heard about ACOP through a friend, and now that I have completed my course too, I would certainly recommend them others. Thank you to everyone at ACOP. You made my experience enjoyable" 
Mindy Kaueer