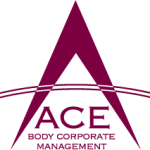 Welcome…
The Australian College of Professionals (ACOP) has specifically developed and designed training programs for strata managers throughout Australia. Please select your State below to begin the enrolment process.
In most States and Territories of Australia, Strata Management is not a recognised and regulated profession.  The Strata Community Association (SCA) is working throughout Australia to have the industry acknowledged as an integral component of the property industry.
SCA has worked collaboratively with ACOP to ensure that the delivery of the Certificate IV in Strata Community Management is accessible to all people working in the strata sector.  The courses are State/Territory based due to legislative differences in each jurisdiction.  ACOP are currently offering the qualification in NSW, Queensland, Victoria and Western Australia.  The other States and Territories will be developed for future release.
The Australian College of Professionals conducts a full strata qualification program for people to undertake an in-depth study of the entire strata and community management process. This is a practical-based course, underpinned by State/Territory-based legislation.  This program also provides course participants with opportunities to acquire and practice new skills in all areas relating to strata and community management.
The modules that are compulsory for the Certificate IV in Strata Community Management are:
Strata Overview  (this forms part of the Certificate of Registration course in NSW)
Communication in Strata  (this forms part of the Certificate of Registration course in NSW)
Trust Accounting & Insurance
Strata Management Agency Practices
Financial Management
This Strata Management training focuses on practical skills in relation to working effectively and efficiently within a strata community title management agency. It covers the basic practice functions of an agency associated with the management of property and facilities on behalf of an owner's corporation/body corporate, and functions associated with an association constituted for a scheme under the relevant State/Territory legislation.
The successful completion of this full training program will mean that the person gains the award of a Certificate IV in Strata Community Management.
Recognition of Prior Learning (RPL)
If you believe that you have the skills, knowledge and competence in any of the module areas, then you can discuss this with an Assessor at the College who can provide you with an Evidence Guide that gives you the details of the types of evidence that you need to provide for the Units of Competency for which you intend to apply for RPL for your strata licence.
Ace Body Corporate Management Q&A
Frequently Asked Questions (FAQs)