What does it mean to pay rent in advance
November 3, 2023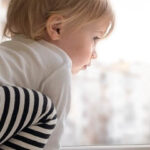 Compliance of Window Safety Devices
November 24, 2023
What does it mean to pay rent in advance
November 3, 2023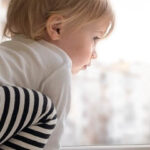 Compliance of Window Safety Devices
November 24, 2023
Commercial Property Lock-Outs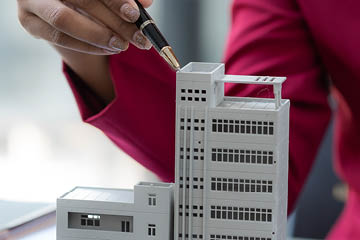 If you are managing commercial or retail property on behalf of a landlord, and you have taken action to lock out a tenant or have issued a termination notice, there are a number of points that you need to consider.
The tenant owes rent
It may be important to note, that falling behind on rent payments may be considered a fundamental breach of a Commercial or Retail lease; in which case you act on behalf of the Landlord and take the decision to "re-occupy without notice."
However, there may be a grace period, whereby a certain amount of days is provided before you, as the agent, lock the tenant out of the premises. At this point, you would refer to your Commercial contract or the NSW Retail Leases Act 1994 for further information. It would also be prudent to check your agency agreement to confirm what delegations to act you have been provided by the landlord.
If you are still unsure, you can obtain further information from the Small Business Commissioner's website and also work with your landlord in seeking legal advice and/or mediation services.
The tenant owes rent – but there's reasons
A tenant may have reasons why they have withheld paying rent, which may include a dispute with the landlord/agent. It is never a good option for a tenant to withhold the payment of rent, and this is confirmed on the Small Business Commissioner's website, as the non-payment of rent may put the tenant in breach of their contract and this will most likely lead to further consequences. It is the agent's role to discuss these options with the tenant in a dispute situation.
Mediation is always the most preferred option, as it is less costly and the results can mean that the tenancy relationship can continue.
The tenant is up-to-date with rent, however still issued with a termination notice
In situations where the contracted lease term has expired and the tenant has not taken up an option to extend the term, nor renewed their lease; then the tenant may be trading on a "hold-over" or month to month basis.
In this instance, the landlord may wish to reoccupy the premises and therefore has provided the tenant with notice to vacate. If the tenant is not happy with this process, they need to check their lease for the required vacancy notice.
Impact from Covid-19 period
Remember that there are still some impacts of Covid-19 on commercial leases. On 14 July 2021, the NSW Government enacted the Retail and Other Commercial Leases (COVID-19) Regulation 2021 (the Regulation). Under the Regulation, landlords were prevented from taking any prescribed action against an tenant impacted for a breach of the lease occurring during the prescribed period, unless they have attempted mediation. Whilst this Regulation lapsed on 30 June 2022, commercial tenants continue to be protected by certain provisions in the Regulation. Amendments to the Retail Leases Act 1994 were made to preserve the rights of eligible retail and commercial tenants accrued during the prescribed period of the Regulation (13 July 2021 to 30 June 2022).
This means a landlord cannot take certain actions for certain breaches of the lease between 13 July 2021 and 30 June 2022 by an eligible tenant unless the landlord has complied with the process outlined in the Regulation. For example, even after 30 June 2022, a property owner will not be able to evict an eligible tenant because they were unable to pay their rent due to COVID-19 between 13 July 2021 and 30 June 2022 unless they have first renegotiated rent and attempted to resolve the issue.
This amendment will not impact property owners' rights in relation to circumstances arising after the prescribed period (i.e. after 30 June 2022).
Going to court and relief against forfeiture
If a tenant has been locked out of their retail or commercial shop, they may consider applying for urgent "relief against forfeiture" from the relevant court or tribunal. This means that a court may reinstate the lease, so that they re-gain access and re-enter the lease. For example, with regard to Retail leases – under section 72(1)(d) of the Retail Leases Act 1994, the NSW Civil and Administrative Tribunal (NCAT) may exercise its discretion to grant this relief if "it considers appropriate", having regard to all the circumstances of the particular case. As the agent, it is best to commence mediation and open discussions rather than wait for court action, as again, this is costly and time consuming.