New CPD Year, New CPD Requirements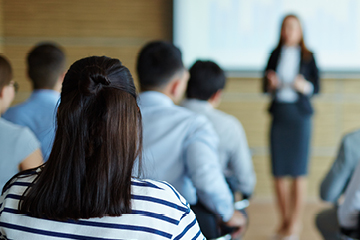 We have just completed the CPD training year for 2022 and at the end of this training year, NSW Fair Trading have released the changes to Continuing Professional Development and the Supervision Guidelines.
The new CPD requirements for a Class 1 and a Class 2 agent are:
You must complete at least four hours of CPD training, covering compulsory topics set by NSW Fair Trading – at least three compulsory topics relevant to your area of practice must be included in the four hours of training.

You can complete training as an interactive webinar or in a face-to-face classroom format, by an approved provider. And yes of course, the Australian College of Professionals is an approved provider.

There will be limits on the number of people who can attend any one session of either a face to face or webinar style CPD training, where:

a face-to-face session cannot have more than 40 attendees and

a webinar session cannot have more than 25 attendees.
This should not have an impact for an agent attending CPD with ACOP as we will ensure that all classes do not exceed the maximum attendees.
If you chose to complete your CPD training via self-paced online training, you must complete at least 10 hours training in an online environment. This must include all compulsory topics that are relevant to your licence category.

If you hold multiple licence categories, you need to complete at least 3 compulsory topics for each category of licence, meaning that you will complete as a minimum the 4 hours of compulsory CPD training and then additional topics for each additional category of licence that you hold. There are three distinct categories of licence, being:

real estate,

stock & station and

strata management
No changes were made to the CPD Requirements for Assistant Agents. They are still required to complete 3 Units of Competency towards their licence each CPD year, which ends on 22nd March.
It should be noted that those Assistant Agents who had their certificates prior to 23rd March 2020, only have 12 months remaining on their certificates and MUST complete their licence training this year and apply to NSW Fair Trading for their Class 2 Licence prior to 22nd March 2024.
NSW Fair Trading have also released an update to the Supervision Guidelines, which now requires a Licensee-In-Charge to implement and maintain a training plan for their team, which connects performance goals with the training needs of all agents employed in an agency.
The aim of the training plan is to highlight the importance of continuing development of all agents outside of mandatory CPD requirements.
If you have previously purchased your Supervision Guideline documentation through the Australian College of Professionals, we will be sending you the updates required for your internal agency compliance over the coming weeks.