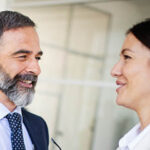 The Real Estate Industry Award
September 1, 2023
Shared Equity Home Buyer Helper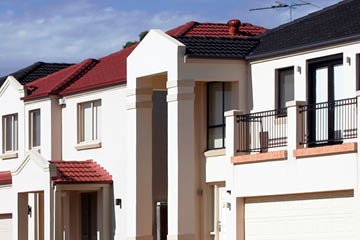 The NSW Shared Equity Home Buyer Helper assists eligible persons to purchase a home with as little as a 2% deposit. The scheme is for those in NSW who want to purchase a home but would not be approved for a mortgage because of their circumstances. The best information on this scheme is available on the Revenue NSW website. Now in its second year, 3,000 new places have been made available. These additional places coincide with Unity Bank joining Bendigo Bank on an extended lender panel, providing more access for more eligible buyers.
The NSW Government will pay up to 40% of the purchase price of an eligible property, retaining it as equity for as long as you are eligible for Shared Equity or until you sell the property. Payments or rent are not required on the Government's equity interest in the property while you remain eligible for Shared Equity.
Eligibility:
To be eligible to join Shared Equity Home Buyer Helper, you must:
require the shared equity contribution from the government to be able to buy your home

 be able to secure approval for a home loan from a participating lender with the government shared equity initiative

only be able to service a mortgage with the government contribution

meet all other eligibility criteria
The initiative is open to home buyers who are:
single parents of a dependent child or children

single and 50 years of age or above

first home buyer key workers (nurses, midwives, paramedics, teachers, early childhood educators or police officers).
Participants must be:
18 years of age or older

Australian or New Zealand citizens, or permanent Australian residents

demonstrate your ability to save over time, and have a minimum deposit of 2% of the total property price

at least one of the eligible purchasers must be ready to occupy the property as their principal place of residence from the day of settlement
Participants must not:
currently own any land or property

be able to service the mortgage without the government contribution

have a gross income of more than $93,200 (singles) and $124,200 (couples).
Acquisition costs:
You must have the funds to cover acquisition costs if you are buying an existing home or construction works if you are building a home. These costs include any transfer (stamp) duty, conveyancing fees, legal fees, cost of relevant certificates, settlement fees, building inspection costs and registration fees.
Asset test:
An asset test will also be applied by the lending partner. Your financial assets must not be worth more than:
30% of the purchase price of the property, for joint applicants with a combined gross annual income of more than $93,200.

45% of the purchase price of the property, for applicants with a combined annual income up to $93,200.

65% of the purchase price of the property, for single applicants who are 50 years of age or older.
Maximum price for eligible properties:
Participants must buy a home in NSW. The maximum property price you can purchase up to is determined by the home's location:
$950,000 in Sydney and major regional centres (Newcastle & Lake Macquarie, Illawarra, Central Coast and North Coast of NSW), or

$600,000 in other regional areas of NSW.
What properties are eligible?
A house, townhouse, strata unit (including associated utility lots), company title unit flat or duplex purchased through an eligible agreement of sale

Land, together with an eligible comprehensive home building contract.

The property will also need to meet the criteria set by your lending partner, which may not support the purchase of a particular property type, even though Revenue NSW deems the property eligible for Shared Equity.
Applying for Shared Equity Home Buyer Helper:
To access this scheme, a buyer needs to make contact with one of the two lending partners, Bendigo Bank or Unity Bank, who will assess eligibility, before lodging an application with Revenue NSW on behalf of the applicant.
Real Estate Agents in NSW should be aware of this scheme, understand if properties in your area are eligible and make sure that you inform potential buyers who may be eligible to check the Revenue NSW website and obtain further advice from their accountant or solicitor.