Podcast – NSW Court of Appeal on Pets
October 16, 2020
Podcast – Code of Conduct for Short-term Rental Accommodation
November 3, 2020
Podcast – NSW Court of Appeal on Pets
October 16, 2020
Podcast – Code of Conduct for Short-term Rental Accommodation
November 3, 2020
Code of Conduct for Short-term Rental Accommodation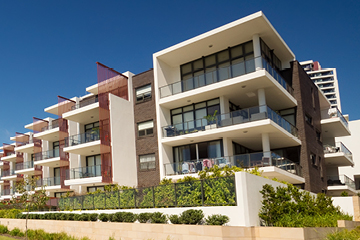 It has been two years of waiting for strata owners to see what will happen with the short-term holiday letting code of conduct and now they have an answer.
In June 2018, the NSW Government announced that there would be a new regulatory framework to manage short-term rental accommodation. The key elements of the framework are:
a state-wide planning framework to achieve consistency and certainty across local planning controls
a Code of Conduct to apply to online accommodation platforms, letting agents, facilitators, hosts and guests
changes to strata laws to allow owners corporations to adopt by-laws that prohibit non-resident lot owners from offering short-term rentals
a mandatory short-term rental accommodation premises register.
As at 18 December 2020 the Code of Conduct will be in place to better manage and address anti-social behaviour, amenity impacts (including in shared facilities such as pools and gyms) and other issues experienced by neighbours and communities. The new Code has been published on the NSW Fair Trading website and this Code of Conduct is mandatory and applies to all short-term rental accommodation industry participants.
The Code of Conduct is split between hosts, letting agents, booking platforms and those participants who use short-term letting as guests. This provides a framework for how each of the participants are expected to conduct themselves as well as allowing disciplinary action against participants who breach the Code, including listing people who commit serious breaches on an exclusion register. People listed on the exclusion register will be banned from participating in the short-term rental accommodation industry for five years.
NSW Fair Trading have also noted the following:
"Since 10 April 2020, owners corporations can adopt by-laws that limit short-term rental accommodation in their strata scheme, by banning it in lots that are not the host's principal place of residence. This means if someone lives in a strata property as their principal place of residence, they can rent out their home or rooms while they live there, or temporarily go on holidays."
One of the rules within the Code of Conduct that should be noted, is in reference to a premises register that short-term letting premises will now need to implement.
From 1 June 2021 onwards, a letting agent must only advertise or offer premises or otherwise facilitate the host of the premises entering into a short-term rental accommodation arrangement for the premises if:
a) the host and premises are registered on the premises register, and
b) the premise's registration number is displayed alongside the premise's details wherever those details are displayed by the letting agent. This section is an offence provision under section 54C of the Act and a civil penalty provision under section 54D of the Act.
There appears to be a six month transition into the Code and penalties for non-compliance in many cases will not be applied until June 2021.