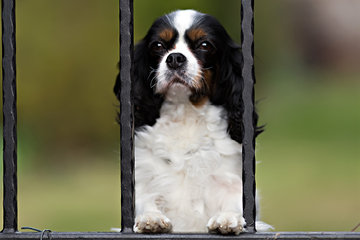 Is it harsh not to allow dogs in strata schemes?
June 26, 2020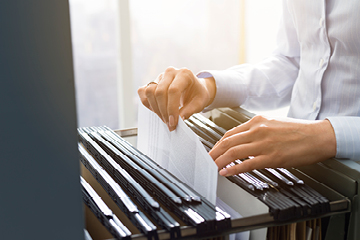 Supervision Guidelines – Record Keeping
July 24, 2020
Strata Management During Covid-19
Here at ACOP, we are always looking at the latest information from a legislative, case law and a practical perspective. NSW Fair Trading this week issued some important information for the strata industry in relation to come temporary changes to laws during COVID-19 to give schemes the flexibility that they need to function. The regulations commenced on 5th June and will be in place for six months. Let's have a look at the changes.
Electronic Voting
As restrictions on gatherings are eased, there are still concerns from many people about how strata and community schemes can safely gather for meetings. This is a significant issue for larger schemes.
To provide strata and community schemes more options, all schemes can now vote and hold meetings electronically. This includes strata schemes that have not yet passed their own resolution to move to electronic means of meeting and voting. This change also helps all community schemes that haven't previously been able to meet or vote electronically.
For some owners, using technology to vote and hold meetings will be unfamiliar, so the scheme's secretary must take reasonable steps to ensure that all owners can participate in and vote at meetings.
Affixing the Common Seal
Strata and Community schemes give formal approval to documents by physically affixing the scheme's common seal. Because of the COVID-19 restrictions on meeting in person, this may not be practical for all schemes. As such, schemes are now able to sign and witness documents electronically to give formal approval instead of affixing the seal. The scheme's representatives who sign and witness the documents will need to provide additional details to confirm their identity and relationship to the scheme.
Extended Time Periods
The disruption caused by COVID-19 has made it more difficult for strata and community schemes to respond within the normal time periods set out in the law. To give schemes more flexibility, some time periods have been extended.
Schemes will now have six months before they need to decide how money spent from the capital works fund will be reimbursed to cover bills of the administrative fund. A further change is that for new strata schemes, after the initial period ends, the scheme will have six months before needing to hold the first annual general meeting.
All of the above information is extremely important for strata managers, and also for property managers who may be working with landlords who own investment properties in strata or community schemes and are not sure how to operate during the COVID-19 period. I suggest that all agents subscribe to the Property Matters eNewsletter through NSW Fair Trading – this is a terrific way to stay up-to-date and have the most current and accurate information to share with your clients.
Are you interested in Strata? ACOP offers strata licence courses.