Tenancy laws for victims of domestic violence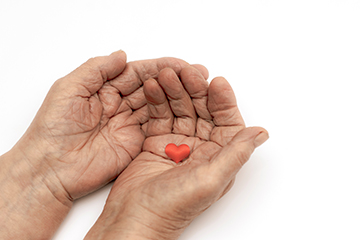 As we lead into International Women's Day on Monday 8th March, there is a need for us all to focus on the effects of domestic violence. As property professionals, it is particularly important to have an understanding of the tenancy laws for victims of domestic violence. In accordance with the Residential Tenancies Act 2010 (NSW), Division 3A Termination by tenant – circumstances of domestic violence, a tenant can end their tenancy immediately, without penalty, if they or their dependent child are in circumstances of domestic violence.
The tenant will need to give the landlord or their agent a Domestic Violence Termination Notice and attach one of the permitted forms of evidence:
a certificate of conviction for the domestic violence offence
a provisional, interim or final Domestic Violence Order
a family law injunction
a declaration in the prescribed form made by a competent person after they have consulted with the tenant or the tenant's dependent child.
The laws surrounding the declaration have changed. Previously, only registered medical practitioners were allowed to complete a domestic violence declaration.
From 11 December 2020, a wider range of competent persons may provide a declaration, these include:
Registered health practitioners who hold either general or specialist registration under the Health Practitioner Regulation National Law (NSW), in one of the following health professions (see forms for full list):
Aboriginal and Torres Strait Islander health practice, dental, medical, nursing, occupational therapy, pharmacy, psychology
social workers who are a member of the Australian Association of Social Workers,
employees of a NSW government agency that work in child protection,
employees of non-government agencies that receive government funding to provide services relating to domestic violence/sexual assault or refuge/emergency accommodation, and
approved counsellors under the Victims Rights and Support Act 2013.
There are now four (4) new forms for victims to complete if they wish to end their tenancy. These forms can be found on the NSW Fair Trading website and they can be downloaded. Most of the providers of agency agreements also have these forms available for you to download.
Each co-tenant must also be provided with a domestic violence termination notice (without any evidence).
A landlord or any remaining co-tenant(s) can apply to the Tribunal (NCAT) if they wish to dispute the validity of a domestic violence termination notice. The Tribunal can only examine whether the domestic violence termination notice was properly given under the tenancy laws. A landlord is not able to dispute the contents of a declaration in any Tribunal proceedings if it is used as evidence.
A tenant who ends their tenancy in these circumstances is not liable to pay any compensation or additional money for the early termination. E.g., a victim does not need to pay a break fee, loss of rent, advertising and a reletting fee or an occupation fee for abandoned goods.
Victims will have the right to privacy and protection from discrimination to ensure that a victim's ability to secure a rental property in the future is not negatively impacted by a domestic violence termination:
landlords and their agents will be prohibited from listing a tenant on a tenancy database if they ended a tenancy in circumstances of domestic violence
information disclosed in a domestic violence termination notice cannot be provided in a reference check by a property manager. Disclosure can only be made if permitted or compelled by law.
After a tenant gives a domestic violence termination notice, a co-tenant who remains in the tenancy will be:
able to apply to the Tribunal to end their tenancy
entitled to a 2-week period to only pay their share of the rent and will not be required to cover the departing victim's share. This only applies if the remaining co-tenant is not the perpetrator of domestic violence. A co-tenant who is the perpetrator of domestic violence will have to pay the full cost of the remaining rent
It is essential that agents have a knowledge about the processes surrounding the ending of a tenancy in the circumstances of domestic violence and that you have the capacity and the knowledge to support your tenants through this process.