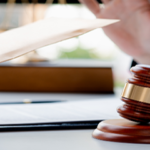 Can a tenant sue an agent or landlord for negligence?
August 4, 2023
Why should property agents formalise how they communicate with their clients?
August 25, 2023
Toilets in rental properties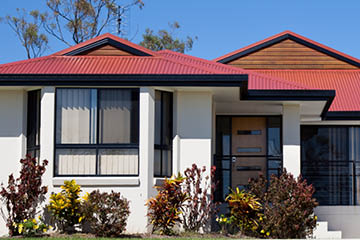 In March 2020, changes to the residential tenancy laws included clauses relating to additional water efficiency measures.
For a landlord to be able to pass on water usage charges to the tenant, the residential property must be separately metered, meet the water efficiency measures, and the charges must not exceed the amount payable by the landlord according to the water supplier's bill or other evidence. This has been the case for many years.
The changes in March 2020 provided additional water efficiency measures, including that all taps and toilets on the property need to be checked at the start of a tenancy so that any leaks are repaired. Taps and toilets must also be checked whenever any other water efficiency measures are installed, repaired or upgraded and any leaks repaired.
From 23 March 2025, all toilets in rented properties must be dual flush with a minimum three-star rating in accordance with the Water Efficiency Labelling and Standards (WELS) scheme. This scheme uses a rating system to help consumers make informed choices about the water efficiency of products they buy.
Landlords who intend to replace or upgrade existing toilets in their property should consider installing dual flush toilets with a minimum three-star WELS rating to meet the water efficiency requirements by 23 March 2025.
Majority of agents are proactive in making sure that the rental properties they manage are water efficient (if the tenant is required to pay separately for water usage) however, a question that is often being asked is "How can we check the water rating for toilets?"
Agents can easily check a toilet's flushing device to see if they are dual flush or single flush whilst conducting an inspection of the premises. However, it is not so easy to determine the toilet's water rating, as the water rating label generally is removed once the toilet is installed.
Did you know that you can go to the WELS website (www.waterrating.gov.au) and conduct a product search which allows you to look up water rating information on Taps, Toilets, Showers, Flow controllers, Clothes Washing Machines and Dishwashers?
First, you will need to obtain some product details for the toilet such as, it's brand name and/or model name. The search will provide certain information about that specific toilet including its star rating, flushing device and even a photograph of the toilet.
March 2025 is not that far away, so let's be proactive and work with our landlords to ensure their properties remain water efficient and comply with the new requirements. Every time a plumber is going to one of your rental properties, that is a perfect opportunity for them to check all toilets and give you a report on their water efficiency, dual flush and if it meets the minimum requirements of a three-star rating.