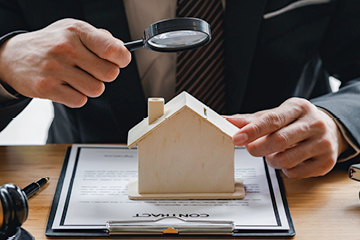 What really is 'Material Fact'?
June 9, 2023
In NSW, does underquoting on properties relate to what an agent says as well as what they put in their advertisements?
June 29, 2023
Trust Accounts….yes it's that time of the year again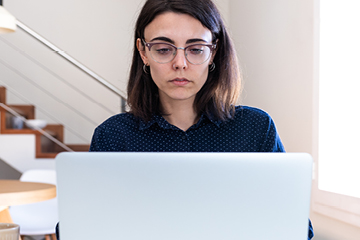 As the financial year draws to a close, it felt timely to have a discussion around the management of trust accounts. The Australian College of Professionals conducts Compliance Audits for many agencies across New South Wales at the request of the Licensees-in-Charge and a high number of those agencies that request an audit have issues with their trust accounts. These issues range from audit reports not being conducted through to theft of trust funds. Whilst we never want an agency to suffer through the trouble that comes with theft or fraudulent misappropriation of trust funds, the compliance audits and the statutory trust account audits can arm and inform the Licensee-in-Charge with the information about what is truly happening within their agency and the areas of financial management of the business they need to improve upon.
NSW Fair Trading view the lodging of your Trust Account Audit reports extremely seriously. During this past year, we know of at least one corporation that was fined the maximum penalty amount for not having their trust account audit completed and lodged. Yes, that was a $22,000 penalty to the agency and their corporation licence was suspended for the period of time until the audit was lodged.
It is important to remember that once the calendar clicks over from June to July, you are required to have your trust account (all of them if you have more than one) audited.
This audit needs to be completed prior to 30 September 2023 as it is a requirement that all audit reports for property trust accounts must be lodged with NSW Fair Trading by 30 September. During many of the compliance audits conducted by Australian College of Professionals, we find that audits are lodged late or not conducted at all. The rule to audit trust accounts and to subsequently have audits lodged electronically is not new. There has ALWAYS been a requirement to have your trust accounts audited. Yes, for a short time there was a rule by NSW Fair Trading that did not require all audit reports to be sent to Fair Trading, however that was changed in 2019 and all reports must be received by 30 September.
The process for lodging those reports is online. This will mean that your trust account auditor will need to lodge your trust account audit online via the 'Auditors Report Online' portal, which is accessible via the NSW Fair Trading website. Whilst it will be the auditor's responsibility to lodge your audit report, Licensees-In-Charge will receive email notification from 'Auditors Report Online' as their audit progresses through the various stages.
Remember that when you are choosing an auditor for your property trust account/s, auditors must be registered with the Australian Securities and Investments Commission (ASIC) or be qualified under section 115 of the Property and Stock Agents Act 2002. It should be noted that the list of persons who are qualified to conduct audits has been widened. Registered audit companies, authorised company auditors and members of a Professional Accounting Body holding a Public Practising Certificate with one or more of those bodies can conduct the audit.
Also remember that, within the past 2 years of the audit period, an auditor must not have been employed by, nor be a partner of, the person whose records or documents are to be audited. In summary – get your trust account/s audited by an appropriately qualified person and make sure that the report (no matter what the outcome of the audit), is lodged electronically prior to 30 September. It really is that easy.