How often do you need to renew a property licence in NSW?
March 2, 2023
Are NSW real estate agents involved in 'rental bidding'?
March 10, 2023
Vendor's Advocates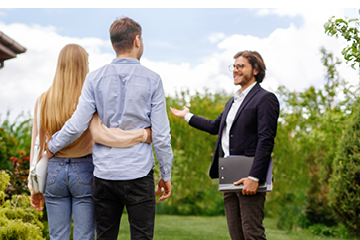 A relatively new service available to vendors in the market to sell their property are the "Vendor Advocates".
Whilst this service may be of significant assistance to a vendor who is unsure of the process of selling their home and needing someone to decipher the jargon being used by the agent, it may be just as significant for the vendor to understand how the vendor's advocate is paid for their services.
Most vendor advocates do not charge a fee from the vendor, however they are paid generally from the vendor's agent via a share of commission or referral fee. Whilst some vendor advocates are licensed real estate agents, many are not which can lead to fines for the vendor's agent if they are paying the advocate.
As ACOP has been discussing this year in our Elective CPD session, there are very strong regulations around when an agent can and cannot share their commission.
Property and Stock Agents Act 2002
Section 33 – Licensee not to share commission with certain persons
(1) A licensee must not enter into an arrangement with or act in conjunction with a person that the licensee knows to be an unlicensed person (other than an employee in the licensee's business as a licensee) whereby the unlicensed person is entitled to a share of the commission, fee, gain or reward payable to the licensee in respect of any transaction by or with him or her as a licensee or generally.
Maximum penalty:
(a) 100 penalty units in the case of a corporation, or
(b) 50 penalty units in any other case.
(2) In this section:
"unlicensed person" means a person who is not licensed under this Act or a corresponding Act.
A Licensee is prohibited from entering into any agreements which shall result in commission being shared with an unlicensed person. The exemption to this prohibition is if the arrangement is with a Licensee from another state. Clause 45 of the Property and Stock Agent Regulation 2022, also exempts transactions in relation to livestock, where the conjunction agent is in a State or Territory where a Stock & Station Agent does not exist or where it involves an international agent.
Unless the vendor's advocate is a licensed real estate agent, the vendor's selling agent would be in breach of the Property and Stock Agents Act 2002 if they engage in a commission share or referral payment.
If the vendor advocate is in fact licensed under the Property and Stock Agents Act, the vendor's agent should ensure that the appropriate disclosures are being made to the vendor as should the vendor's advocate.
Vendor's agents should be aware of this practice and the limitation on sharing their commission with a vendor's advocate. The vendor's agent should also be able to answer questions from a vendor or prospective vendor in relation to the role of a vendor's advocate.