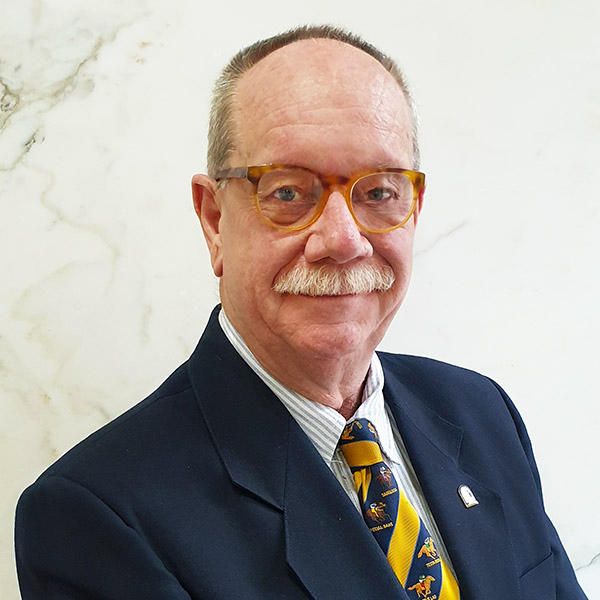 Andy Madigan
Senior Trainer
Trainer/Assessor with ACOP since January 2020
Licensed Stock & Station Agent
Licensed Real Estate Agent – Sales & Leasing and Business Broking
Accredited Auctioneer
Andy brings an extensive history of stock and station knowledge and skills to the training room and has an easy manner which enables students to obtain a practical appreciation of the legislation and requirements of being a Stock & Station Agent in NSW.
Andy started in the stock & station agency profession in Goulburn NSW with Dalgetys in 1977 as a trainee stockman, then moved on to Dubbo, Gunnedah, Inverell and Hamilton (Vic).
He joined Elders in 1985 at Dubbo and moved from there to Coonamble in North West NSW. In 1988 he was made branch manager Quirindi and in 1995 moved to Armidale in the New England area as branch manager. Andy moved to Brisbane, Queensland Head Office of Elders in 2000 to the position of National Livestock Co-ordinator, Livestock On-Line for the Elders part owned AuctionsPlus and agency livestock trainer.
Andy is a Level 1 Livestock Assessor and conducted the training for Elders livestock assessors and agency trainees around Australia.
Andy was appointed the CEO of the Australian Livestock and Property Association (ALPA) in April 2004 and retired from ALPA in October 2019. He was awarded Life Membership at the ALPA AGM in October 2019 for his contribution to ALPA for over 15 years.