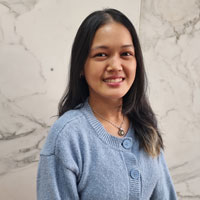 Dream Noppasopon
Training Administrator (Student Support)
I am a very plain and simple being. I did a Communications and media/ International Studies at Wollongong then transferred to Marketing and Media at Macquarie.
I was raised by a wise old man and have worked in hospitality and retail since a young age so the exposure to different diversities of people and personalities has taught me resilience, as well as understanding and acceptance of the variances that make our society. I enjoy learning from people and am always fascinated by the different perspectives they bring.
I also enjoy travelling and visiting new places, seeing new things, and experiencing different cultures and traditions, but for most of the time I prefer activities that can be done in a quiet setting with time to myself to recharge. I also quite enjoy baking, reading and painting.