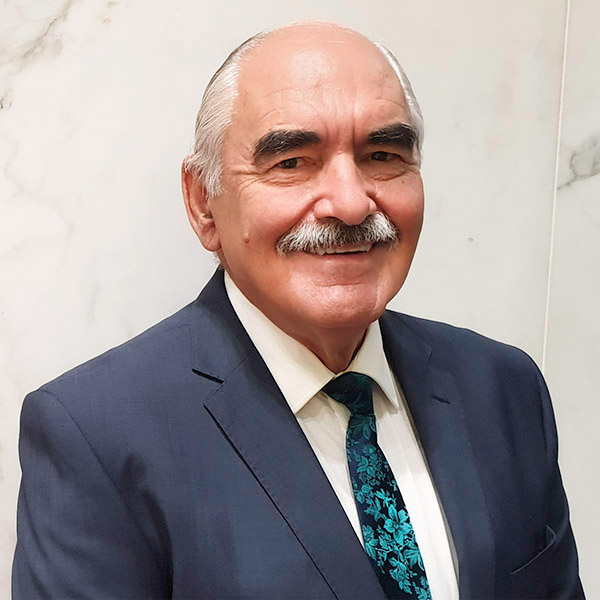 George Evangelidis
Senior Trainer and Assessor
Trainer/Assessor with ACOP since May 2008
Diploma of Business (Real Estate)
Certificate IV in Training & Assessment
Licensed Real Estate Agent – Sales & Leasing and Business Broking
Licensed Stock & Station
Licensed Strata Managing Agent
Accredited Auctioneer
It feels like George has been a part of the College team forever – we couldn't do without him.  During this time, he has influenced many students within the property industry to become more compliant and more successful agents. His experience as a teacher, previously with TAFE and now with the College, ensures that his ability to build rapport with students and support them through the learning process, is of great benefit to all students.
Those of you who have not met George personally in a training session, will most likely have met him through the assessment process. George is the lead property industry marker with the College and most students either speak with him when they call the College to get support with their assessments, or read his comments on their feedback sheets. George always takes the time to give each student his undivided personal attention in the completion and marking of their assessments, in order that they can further grow in knowledge and skill through the experience.
George is a real estate practitioner with well over thirty years experience and has operated a number of agencies throughout Sydney. He was also involved in the property development sector in the 1990s when large-scale medium density developments started to expand rapidly in Sydney.
For over fourteen years now, George has been sharing his extensive knowledge and experience with the real estate industry in his capacity as a trainer and assessor. He gets great enjoyment and satisfaction seeing his students successfully operate their own businesses.
George's vast knowledge and experience brings a very practical approach to being successful in a very demanding industry. His dry sense of humour ensures that students of the College participate in an enjoyable environment and participate in their in-class assessment tasks in comfortable and non-judgemental surroundings.
George is the father of three adult children and a grandfather to three beautiful granddaughters. His experience in encouraging young people to learn and grow is transferred to his dedication to supporting his students through their training and assessment processes.