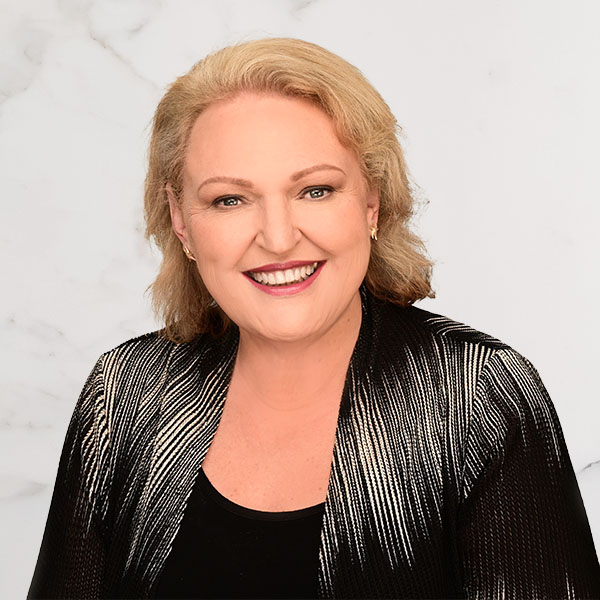 Rosy Sullivan
Founding Director | College Principal
Bachelor of Arts – Psychology and Education (Hons.)
Diploma of Education
Diploma of Training & Assessment
Certificate IV in Training & Assessment
Diploma of Management
Licensed Real Estate Agent – Sales & Leasing
Licensed Strata Managing Agent
Accredited Auctioneer
Justice of the Peace
If you have met Rosy then you have experienced her sense of humour together with her caring nature. Once you have joined the student family of the Australian College of Professionals, Rosy takes a keen interest in both your education and career advancement. If you haven't personally met Rosy, then you will definitely have seen her name and signature at the end of your academic transcripts and certificates.
Rosy is the founding Director of the company and has held the position of College Principal since she first established the College with her husband John, in December 2003.  As the Principal, Rosy is responsible for the overall operation and management of the College and is proud to have established and developed such a forward thinking organisation that offers an extensive range of qualification-based training courses in the property, finance and business sectors.
From the writing of the training materials, to conducting training, and all the compliance matters in between, Rosy spends her days increasing the professionalism of the College and ensuring positive outcomes for all students.  As a Member of the Australian Institute of Company Directors and a long-term member of the Australian Institute of Training and Development, Rosy ensures that she maintains a current knowledge and understanding of current practices in the training and development industry.
Rosy has an extensive and highly regarded professional background in the provision of high quality education and training in the vocational education sector. She has undertaken post-graduate studies in adult education, which was based on the historical study of competency-based education in a vocational environment and its value to workers from both a practical outcomes level and an educational outcomes level. She also has university honours degrees in both Education and Psychology.
For the first sixteen years of her working life, Rosy was employed as a Government official and specialised in the area of government policy and training in the health and welfare sectors. She also had senior management experience whilst working in the community welfare sector. Her experience in developing operational systems and training programs is extensive and spans from 1987 to the present. Rosy has been active in the property industry since 1999, when she worked with a franchise company in the development of an innovative system of service provision and was also involved in the day-to-day training of employees in the listing, selling and management of property. This experience included being involved as an active agent in the sales and property management process.
Rosy has been conducting adult education and training since 1987, during which time she has become one of the most recognised and respected figures in adult education in her selected fields.
Whether you are contacting Rosy for career advice, checking on the legislative impact of your daily activities, or being chased by Rosy to support one of her many charity functions, you will always find someone who is willing to listen to your issues and support you to make the right decisions. Rosy actively participates in a number of charity-based boards of management, where she shares her skills and knowledge for the advancement of community-based projects in the private welfare sector both locally and internationally.  Her favourite organisations are the Northern Beaches Women's Shelter, the Cambodian Children's Fund and The Salvation Army.
When moving the College from its Castle Hill administration office in June 2012, Rosy and her husband John brought with them a team of loyal and talented staff that have been working with the College for many years.