Diploma of Leadership
and Management
Business Services Training Package BSB
Online, Face-to-Face, Webinar, RPL

The BSB50420 Diploma of Leadership and Management is a program aimed to assist you to develop both theoretical and practical aspects of being a manager. As we know, being a manager is a tough job and it must include the qualities of leadership in order to develop a high performing team in your business.

The Australian College of Professionals has designed a delivery method that values the individual and your busy work and life schedules. The twelve units in the Diploma of Leadership and Management qualification have been divided into stand-alone training modules. You can enter the program at any stage and then simply work through the program until you have completed all twelve units. Naturally, if you are completing the program online, you can start at any unit and work your way through the program.
You can choose whether to attend our webinar tutorials (conducted every second Tuesday evening from 5.30pm to 8.30pm) or complete the program online. You may even choose to combine some webinar tutorials and some online modules…..it's your choice. Face-to-face training will recommence when our world returns to some semblance of "normal".
You may even like to take the bespoke course route, and simply choose to undertake one or a few of the training modules, and exit the program with a Statement of Attainment, and re-enter at a later time if you choose to complete the full Diploma. Your life will dictate your study needs and capabilities. ACOP will work with you to best meet your individual needs.
The twelve units contained in the Diploma of Leadership and Management offered through ACOP are:
Communicate with influence
Develop critical thinking in others
Lead and manage effective workplace relationships
Manage business operational plans
Develop and use emotional intelligence
Manage team effectiveness
Facilitate continuous improvement
Manage people performance
Lead communication in the workplace
Manage business resources
Manage personal and professional development
Manage meetings
As you can see from the units incorporated into the qualification, the skills and knowledge addressed in this program, will assist you to become a confident leader and manager in your work environment. The program will challenge you to challenge yourself and to become the best version of yourself that you can achieve. A competent leader displays initiative and judgement in planning, organising, implementing and monitoring their own workload and the workload of others.  They use communication skills to support individuals and teams to meet organisational requirements. This program will support you through your education and practical growth to achieve the status of a being a competent leader and manager. There are so many benefits for improving your skills and knowledge in terms of leadership and management. Check out a website that ACOP uses regularly for support in this area – there's so much to learn –  www.steveknox.us
Through participation in the Diploma of Leadership and Management with the Australian College of Professionals, you will address the growth component that leadership is an important function of management which helps to maximise efficiency in order to achieve the goals of any organisation.  Some of the core values that are addressed in the Diploma program include:
Initiating action
Motivation
Guidance
Creating confidence
Building morale
Managing the work environment
Co-ordinating organisational goals
Recognition of Prior Learning (RPL)

If you believe that you have the skills, knowledge and competence in any of the module areas, then you can discuss this with an Assessor at the College who can provide you with an Evidence Guide that gives you the details of the types of evidence that you need to provide for the Units of Competency for which you intend to apply for RPL for your Diploma of Leadership and Management qualification.
Frequently Asked Questions (FAQs)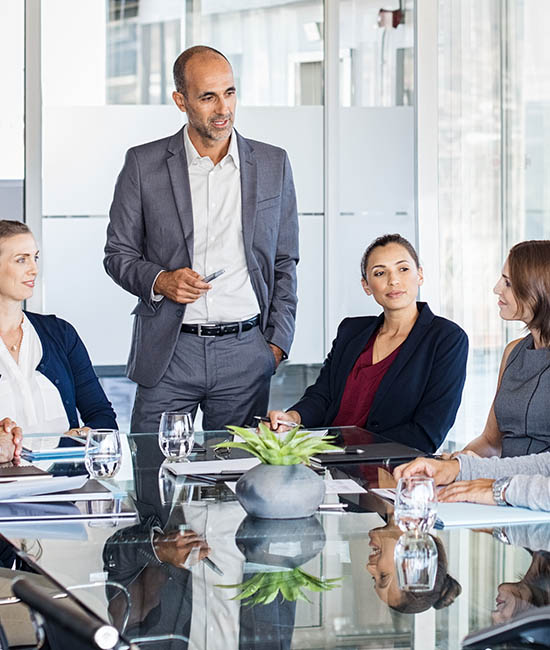 "I have just completed my Diploma in Leadership and Management. I have really enjoyed the flexible learning environment, some face to face and some distance learning. The invaluable "real life' knowledge of facilitators was a great opportunity to be given scenarios in which to learn from. Thank you ACOP for all your support." 
Paula Jarman
"I recently completed the Diploma of Leadership and Management course with ACOP. I would highly recommend not only this course, but any course through ACOP. The materials are detailed, yet easy to follow and was able to put them into practice straight away. The trainers make learning engaging and enjoyable. Rosy and her team are great, easily approachable and only too happy to help"
Richard Partington
"The College, Rosy and their experienced staff have been an absolute delight to work with. Having completed countless courses with them myself, and another Diploma currently, I will continue to recommend them. Anyone looking to complete a Professional qualification that is well recognised within the industry, look no further than ACOP!"
Roylene Reilly