NSW Stock & Station Licence
CPP41419  Certificate IV in Real Estate Practice
Online, Face-to-Face, In-House, RPL

The Australian College of Professionals conducts a full Stock & Station Agents Licence program for people to undertake an in-depth study of the entire stock and station process. This is a practical-based course and provides course participants with opportunities to acquire and practice new skills in all areas relating to this licence.
To be eligible to make an application to NSW Fair Trading for a Class 2 Stock & Station Agents Licence, you must have 12 month's work experience as an Assistant Agent and can provide evidence of work experience competence from the Licensee-In-Charge.
The modules that are compulsory for the NSW Stock & Station licence are:
Once you have successfully completed the required training, the College will be able to issue you with the CPP41419 – Certificate IV in Real Estate Practice. This specific academic transcript will enable you to make an application to NSW Fair Trading to be granted with your Class 2 Stock & Station Agents Licence.
Recognition of Prior Learning (RPL)
If you believe that you have the skills, knowledge and competence in any of the module areas, then you can discuss this with an Assessor at the College who can provide you with an Evidence Guide that gives you the details of the types of evidence that you need to provide for the Units of Competency for which you intend to apply for RPL for your stock & station licence.
Looking at reducing your course fee even further?  And why wouldn't you
The College is an approved provider of government subsidised training programs, and as such as the ability to offer training programs in selected qualifications in NSW through a government-funded program, known as "Smart and Skilled".
To start the eligibility process for government-funding, visit our Smart & Skilled page and complete the Enrolment Form. This is simply a "tentative enrolment" and does not bind you to a formal enrolment. It provides the information that ACOP requires to check your eligibility for government funding.
Frequently Asked Questions (FAQs)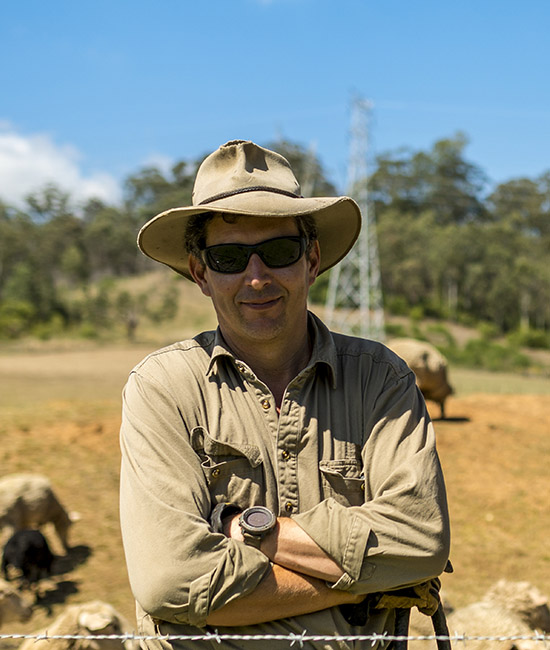 "Thank you, Australian College of Professionals, for providing me with such professional, caring and comfortable environment. I found the whole experience of course content, trainers (Andy & Michael), and customer service amazing. Congratulations to all at ACOP"
Patrick Bourke
"I just wanted to say a big thank you for the wonderful training I received completing the Stock and Station Licence over the last week. You have absolutely amazing staff (which I know you already know). Garry Gilkeson was informative and personable and a real gentleman (rare these days). John Roberts I have to say has a knack of motivating and teaching that is exceptional. I went from absolutely hating auctions to raring to do one. Kudos to John, he is amazing. Lastly Mick Mathers is one amazingly funny and down to earth individual. Very unique and a relaxed and very informative teacher. I learnt so much from him. Thank you Rosy for giving me the opportunity to improve my abilities as an agent. I'm excited and enthusiastic about applying everything I have learnt. You have an amazing team"
Meagan Borg
"The knowledge that Andy displayed and shared with us was nothing short of amazing. The College really foes out of their way to make every student feels welcomed and well-fed. I recommend ACOP to everyone"
William Egan