The deadline for your annual CPD is almost here….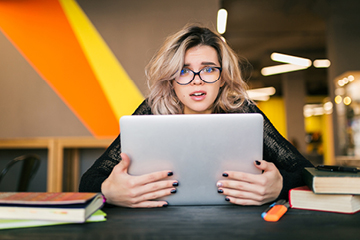 For many years (since 2003 in fact) we have reminded agents that they need to get their Continuing Professional Development (CPD) training completed on a yearly basis and that has always been for both certificate of registration holders as well as Licence holders.
Since the property services reforms have come into place in NSW, we now have a CPD "compliance year", of which the period for 2020/2021 ends on 22 March 2021. If you hold a licence or certificate, you MUST have completed all compulsory and elective CPD by this date unless you have an exemption.
All Assistant Agents must achieve three (3) units of competency towards their Certificate IV in Real Estate Practice or Certificate IV in Strata and Community Management on a yearly basis. This means that they must have received a Statement of Attainment towards their full qualification in the last twelve months. If this is the first year that a person has been an Assistant Agent, depending on the date that they were granted their Assistant Agent authority, there may be a reduction from 3 Units to 1 Unit (you need to check with us regarding this timeframe issue).
This training for Assistant Agents can only be completed through a Registered Training Organisation, such as ACOP. By gradually completing three (3) units per year (as a minimum) Assistant Agents will be comfortably able to apply for their Class 2 licence within the maximum required timeframe of four years. In addition to being able to apply for their Class 2 licence within the required timeframe, the Assistant Agent is gaining further knowledge whilst working in the industry, allowing them to become well rounded and skilful agents.
For licensed agents, it is important to keep records of any compulsory or elective skills topics you have completed. You may need to give evidence that you have completed the required CPD topics, if and when NSW Fair Trading asks for it.
If you hold a Certificate of Registration, you must also keep the Statement of Attainment for each Certificate IV Unit of Competency that you complete towards your licence qualification. The Registered Training Organisation would have issued this.
It is just as important for the Licensee-In-Charge to have a record of the annual CPD training that each of their employees have completed. Without this record, the Licensee-In-Charge is in breach of the Supervision Guidelines and can be reprimanded by NSW Fair Trading.
It is not too late to get the three (3) Units of Competency completed or your compulsory and elective training sessions completed, with six weeks left of the current CPD year, it is a good time to contact the College and be compliant.