Online, Face-to-Face,
Interactive Webinar,

In-House
The Australian College of Professionals (ACOP) has been approved by NSW Fair Trading as "an approved provider" of compulsory CPD topics for professionals working in the property sector in NSW.

Under the Property and Stock Agents Act 2002 (the Act), individual holders of a licence (Class 1 or Class 2 agents) and certificate of registration (Assistant Agents) are subject to a condition that the holder must comply with Continuing Professional Development (CPD) requirements. CPD is aimed at ensuring licence and certificate holders continually update their skills and are aware of their legislative requirements and responsibilities.
ACOP has been conducting CPD for the property industry since September 2003, when CPD became mandatory for professionals working in the property industry. ACOP provides CPD training in all property licence categories in NSW.
As per NSW Fair Trading's CPD Guidelines, all licence and certificate of registration holders within NSW are required to complete CPD each year as one of the requirements of holding their authority to practice. The CPD year starts on the 23 March each year and ends on the 22 March the following year. CPD will no longer be linked to your renewal date and MUST be completed in the CPD year.
You can confirm your class of licence through the NSW Fair Trading public register, which dictates what level of CPD you are required to undertake.
ACOP's courses are developed by and delivered by current industry professionals and solicitors. This means that students are able to benefit from the analysis of real cases and scenarios and receive the most up to date knowledge of legislation and industry best practices.
All courses offered by ACOP provide an opportunity to network with other agents and agencies and to share ideas within our best practice framework.
CPD Requirements
Class 1 AND Class 2 Licensed Agents
All licensed agents must complete 4 hours of training on compulsory topics relevant to the class of licence they hold each CPD year.  This is an increase from 3 hours of compulsory topics that was required in previous years.
NSW Fair Trading have identified that agents who hold more than one category of licence, must complete additional compulsory topics relating to each of those categories of licence.  In reality, this means:
if you hold a Real Estate and a Stock & Station licence or a Dual Real Estate/Stock & Station licence, you will need to complete the 4 hours of Compulsory CPD for one licence category and also the same for the other category.  Because some of the topics covered in both sessions overlap, you would only need to complete the main 4 hour session plus the topics that are different in the second session.
if you hold a Real Estate, a Stock & Station and a Strata Managing Agents licence, you will need to complete compulsory CPD for all 3 categories of licence.  Again, where topics overlap, you only need to cover the unique topics from each of the three (3) CPD Compulsory sessions.
NSW Fair Trading provides a list of topics that are required to be included as the Compulsory topics for CPD training.
Compulsory topics must be delivered in:
a face-to-face interactive training environment – maximum 40 attendees, or
an interactive webinar – maximum 25 attendees, and
include an assessment activity.
If a licensed agent is unable to complete four hours of CPD training in an interactive environment, they may complete a minimum of 10 hours of CPD through online training as an alternative. This must include all compulsory topics relevant to their licence category, plus their choice of other training to make up a total of 10 hours.
The topics for CPD for Licensed Agents in the 2023 CPD year are:
Real Estate Sales
Changes to the Supervision Guidelines
Price Disclosures
2022 Contract of Sale
Legislation:

First Home Buyer Tool-kit
Building Defects of Off-the-Plan Developments
Embedded Networks
Licensing
Residential Property Management
Changes to the Supervision Guidelines
Legislation:

Rental bidding
Death of a tenant
Pre-vacate consultations
Embedded Networks
Commercial Property
Changes to the Supervision Guidelines
Legislation:

Price quoting
Ownership of marketing materials
2022 Contract of Sale
Stock and Station
Changes to the Supervision Guidelines
Animal Welfare Best Practice
Strata Management
Changes to the Supervision Guidelines
Design and Practitioners Act
Strata Building Bond and Inspections Scheme
Electric Vehicle (EV) Infrastructure
Legislation:
Business Brokers
Changes to the Supervision Guidelines
Transfer of Employees in Business Sales
Business Contracts of Sale
Understanding Financial Statements
Short-term Residential Managing Agents
Changes to the Supervision Guidelines
Legislation:

Lone worker safety
Undertaking care-taker duties
Buyers Agents
Changes to the Supervision Guidelines
Legislation
Preparing Buyer Brief
Promoting the agency and developing strategic alliances
Assess Market Opportunities
Licensee-In-Charge Responsibilities
Licensees-in-charge must have all CPD training detailed in the training plan for the agency, and this may be made up of topics most relevant to the agent.
In addition to the compulsory topics set by NSW Fair Trading, Licensees-In-Charge are also required to develop and maintain a training plan for all employed agents, inclusive of CPD requirements.  The proforma for the training plan is provided by NSW Fair Trading. 
Assistant Agents
Certificate of Registration holders as an assistant real estate agent must complete at least 3 Units of Competency each CPD year from the relevant Certificate IV qualification that is required for the issue of a Class 2 Licence.  NSW Fair trading has identified specific units of competency for each different category of licence. The qualification for each licence category is:
Class 2 Real Estate Agents Licence
CPP41419 – Certificate IV in Real Estate Practice

Class 2 Dual Real Estate/Stock & Station Agents Licence
CPP41419 – Certificate IV in Real Estate Practice

Class 2 Stock & Station Agents Licence
CPP41419 – Certificate IV in Real Estate Practice

Class 2 Strata Managing Agents Licence
CPP40521 – Certificate IV in Strata Community Management
All property agents have to complete their CPD training for 2023/24 in:
Frequently Asked Questions (FAQs)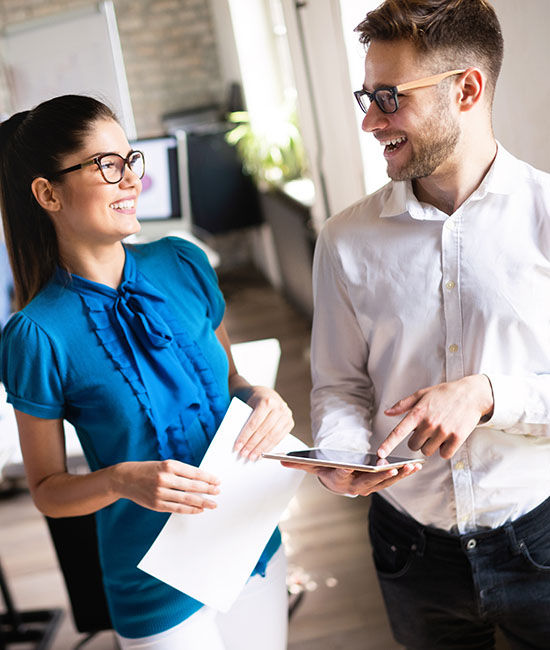 "I always find ACOP training informative and enjoyable to attend. I especially enjoy the interactions and knowledge gained, not only from the trainer but also the other students"
Kathryn Ryan
"Hi Rosy and Team,
I just wanted to write a short note to thank you for the recent CPD training that you did at our office in country NSW. As always the content was up to date, relevant and Rosy is an incredibly engaging and knowledgeable presenter with a lot of useful tips in day to day agency practice. Everyone in our office, from staff that had not long joined us, to others that have been here for many years all took something away from the training. Also I wanted to say that from the moment of contacting the College to arrange the training, through the enrolment process, and finally the provision of our certificates, the team at your office were polite, friendly, helpful and a pleasure to deal with. Thanks again"
Edwina Brown
"Excellent training organisation. Have obtained training and certs through the College for 12years. Informative, professionals, helpful, friendly. Very satisfied with the College and will continue to use in the future"
Renee Capner