Property Services Training Package CPP

This course is for licenced real estate or stock and station agents who wish to gain the required authorisation to be able to conduct auctions and to be recognised by NSW Fair Trading as an accredited auctioneer.
This is a practical-based course and provides participants with opportunities to acquire and practice new skills in all areas relating to auctioneering. In addition to providing practical application of the auctioneering knowledge and skills, this program is underpinned by the legislative requirements for auctioneers as per the Property and Stock Agents Act 2002.  This Auctioneer Accreditation training program is the same for Class 1 and Class 2 agents wishing to gain their auctioneer accreditation.  On successful completion of this course, licensed students will be able to apply to NSW Fair Trading for their Real Estate or Stock & Station Auctioneer Accreditation.
For students who do not have a Real Estate or Stock & Station Licence, you can complete the educational requirements for auctioneering as an elective within your property qualification training
The national Units of Competency for this skill set are taken from the CPP41419 Certificate IV in Real Estate Practice qualification:
CPPREP4161         Undertake pre-auction process
CPPREP4162         Conduct and complete sale by auction
CPPREP4163         Complete post auction process and contract execution
Frequently Asked Questions (FAQs)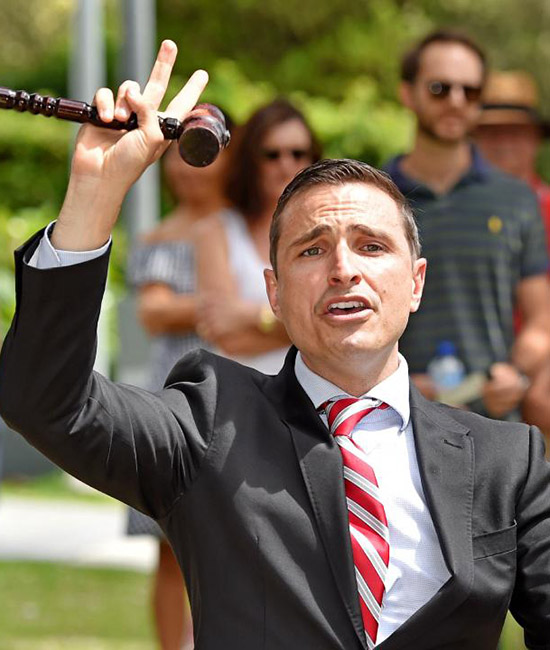 "Micahel was a fantastic trainer. His passion for auctioneer transcends into his training session. Even after completing my course, he provided support and advice to help further my skills "
Lincoln Yates
"This auctioneering course is so intensive from both the legislative and the practical perspective. As an experienced auctioneer and as the critical reader for the content of this program, I am so impressed with the outcomes that students will gain from this high level program"
Vic Lorusso
"A practical course which has set me up with the skills and confidence to conduct my own auctions"
Barbara Foran